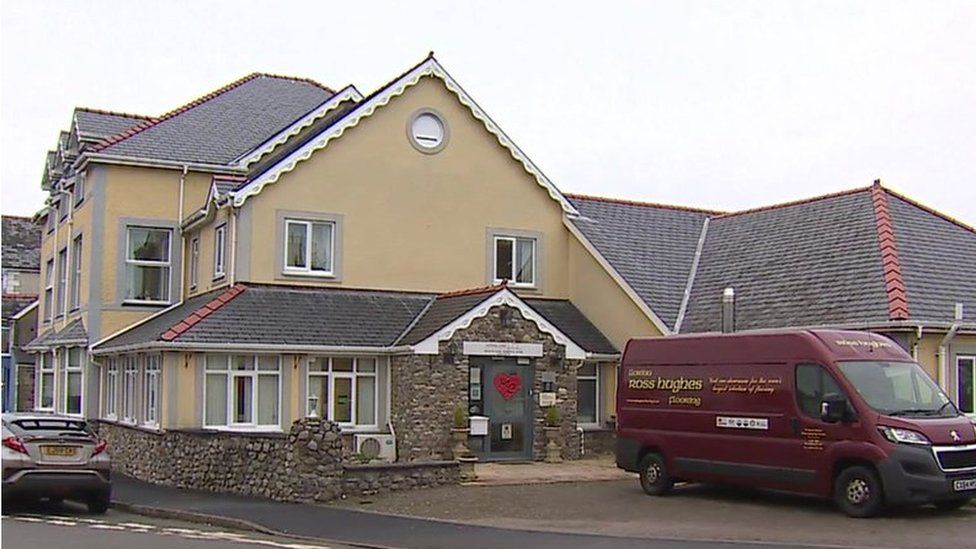 A care home manager is "frightened" for the residents after its delivery of Covid vaccinations failed to arrive.
Lorna Jones said Meddyg Care Dementia Home in Criccieth, Gwynedd, was due to have a delivery of the new Oxford/AstraZeneca jab a week ago.However the vaccine has not arrived amid claims other people in the area have already had the jab.
Betsi Cadwaladr University Health Board admitted there had been "logistical problems" in north west Wales.
The health board insisted it is "committed" to joker gaming vaccinating those most vulnerable.
On Monday, it was announced that all over-50s in Wales are to be offered jab by spring, after criticism the rollout of the vaccine in Wales has been slower than in other parts of the UK.
With family visits suspended, the care home has not recorded a single Covid-19 case and a phone call on New Year's Eve to say it was to receive the vaccine was met with "glee and happiness".However the vaccine has not arrived while, the home claimed, local GP surgeries have been administering the vaccine to over 80s in the community.
Ms Jones said: "I can't understand why Betsi Cadwaladr have veered away from the priority list.
"It's very clear. If there are vaccines coming into the local community, which there are, why have our residents not been vaccinated?
"I know some care homes have had it in Caernarfon, so why haven't we. What's the difference?"
Ms Jones said the delay is causing concern among staff, residents and families.
"I'm frightened for our residents. I'm getting a lot of contact from families and I just can't give them anything," she said.
The care home said it has since received an email to say it could be up to two weeks until the vaccine arrives.Betsi Cadwaladr health board said it is working to ensure those with the highest priority are vaccinated.
Teresa Owen, the health board's executive director of public health, said: "Last week we vaccinated nearly 10,000 people in north Wales.
"This week, staff from primary care practices will be going into the local nursing and residential homes to administer the Oxford-Astra Zeneca vaccination to residents.
"The initial supply of vaccinations to the west of BCUHB has caused some logistical problems with commencing this programme, but vaccines have now been allocated for all the nursing and residential homes in the locality."